Description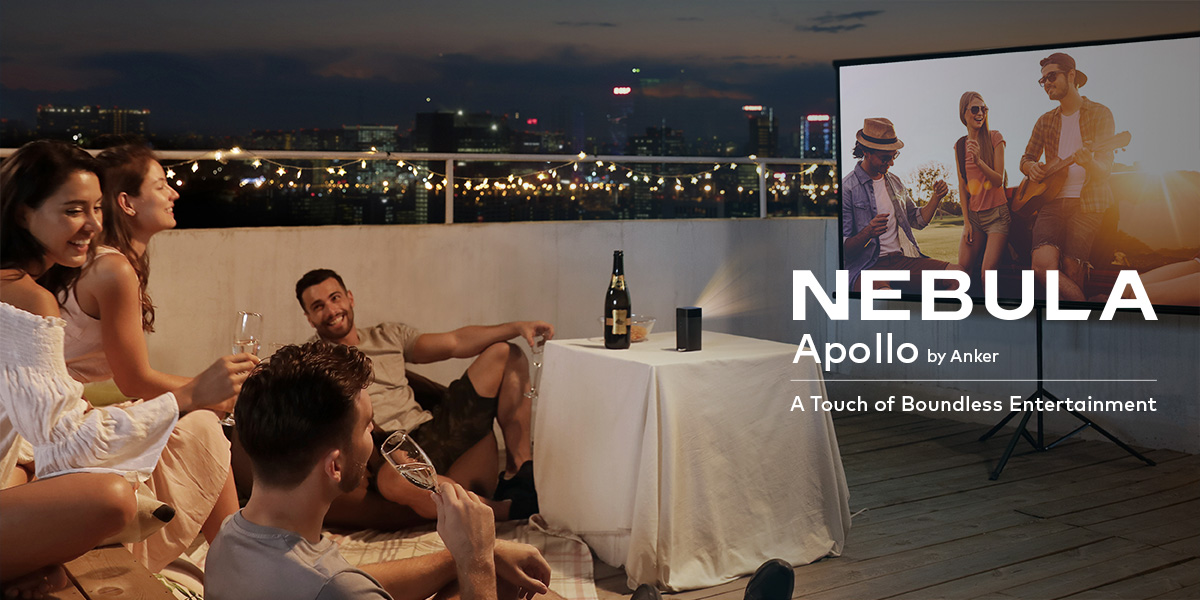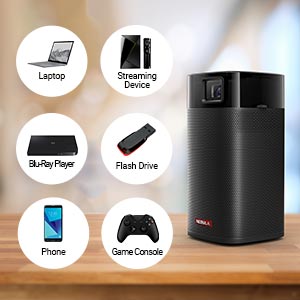 Multiple Connections
Connect HDMI and USB devices to Apollo to project your media on the big screen—you can even watch wirelessly with Airplay, Miracast, or Bluetooth.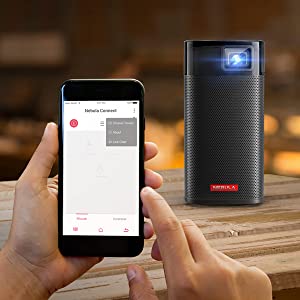 All From the App
Control Apollo right from your phone with the "Nebula Connect" app. Download it now from Google Play and the App Store.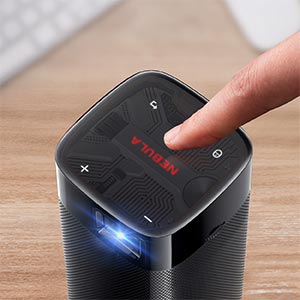 Interactive Touch Panel
Control your entertainment with just a touch. Swipe your finger across the transparent touch panel for quick navigation, or enter mouse mode for pixel-precise control.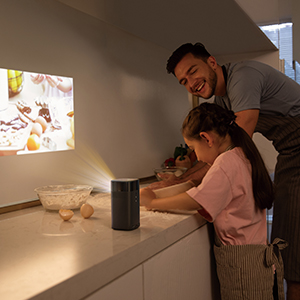 All Day Playtime
Wake up and watch cartoons with the kids. Learn the recipe to grandma's favorite pie in the afternoon. Enjoy an evening's entertainment with the whole family.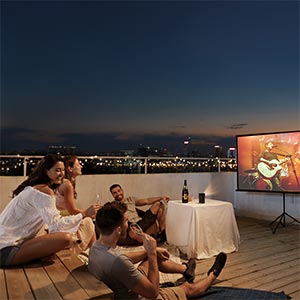 Lights. Camera, Action. Anywhere
Apollo casts off the constraints of wires so you can watch movies, shows, and more on the big-screen, wherever you go.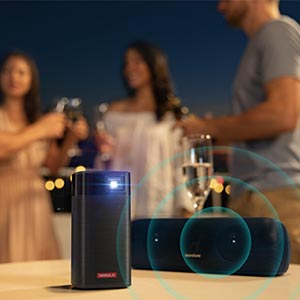 Expand Your Sound
Capture not just the sights but the sounds of cinema as well. Pair Apollo with a Bluetooth speaker to unleash powerful, immersive audio.