Any sufficiently advanced technology is indistinguishable from magic – and the Cosmos Laser 4K projector released by Nebula is definitely pushing the boundaries of what's possible.
Forget your phone. Forget your QLED or OLED TV. Nebula's new portable projector will turn your wall into gigantic 150" symphony of images and sound, allowing you to experience a cinema-like streaming experience in the comfort of your home.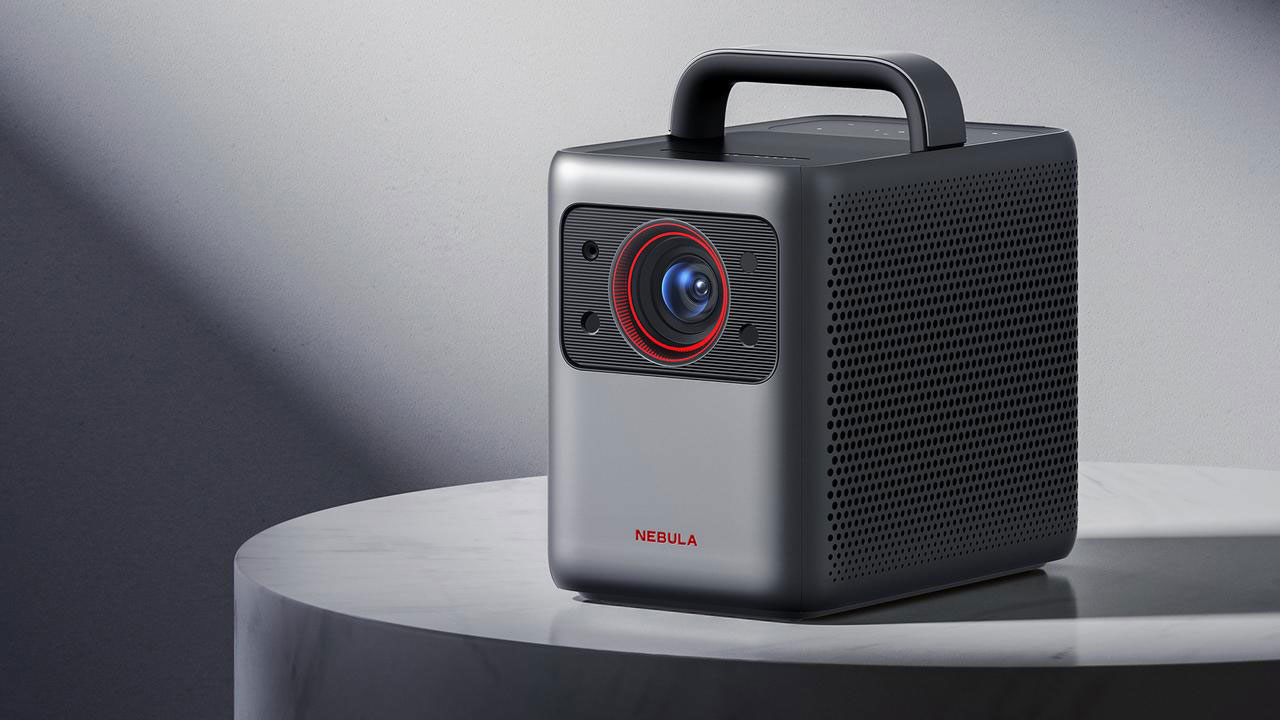 In partnership with JB Hi-Fi, Cosmos Laser 4K has been launched in Australia first among the global markets. That means we're the first to get our hands on the exciting new product manufactured by Anker Innovations.
Sydney is already going nuts for it, with a luxury boutique "streaming" cinema taking up residence in Darlinghurst – giving everyone the chance to test out this new tech for free. More on how you can experience this later.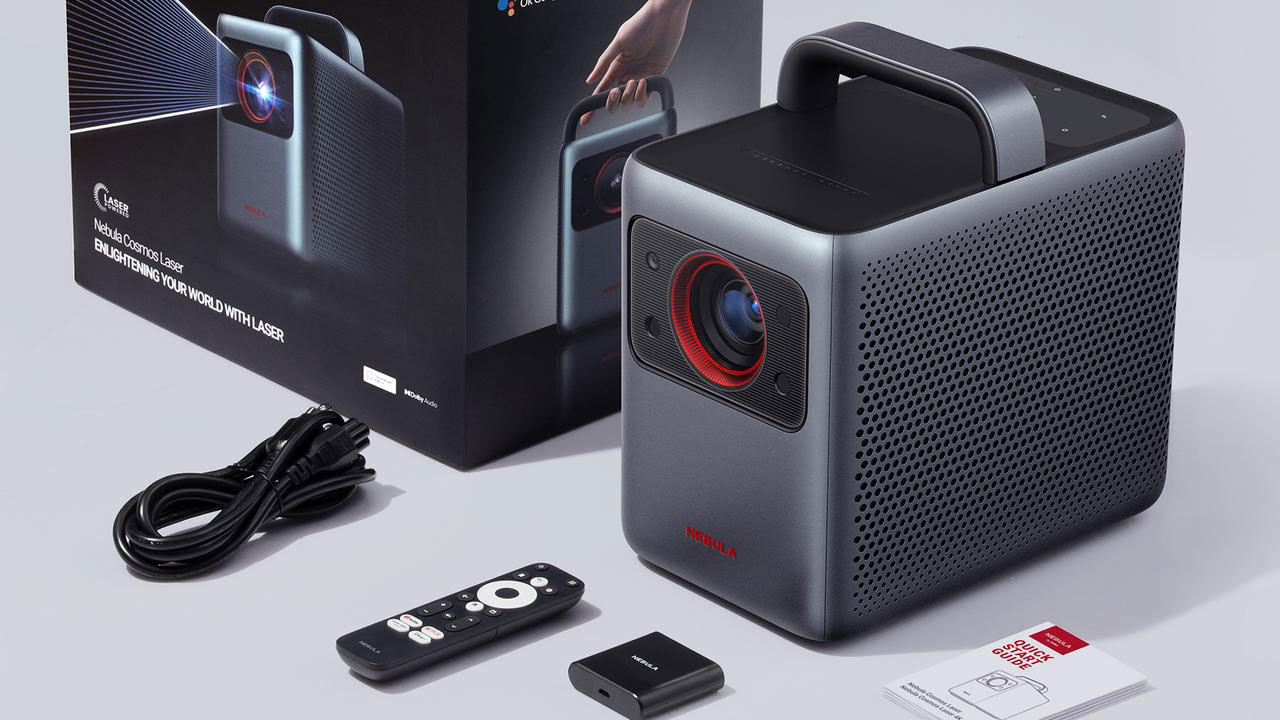 Cosmos Laser 4K: 'Staggeringly good'
Nebula sent out a projector to my place to test out – and it's staggeringly good.
Setting up was a breeze, I followed the quick set-up guide, connected it to my Wi-Fi and downloaded some updates. The whole thing took about five minutes – it was basically plug it in and go.
I put my ageing TV aside (I'm still using a Changhong LED TV that I bought years ago, it's so old that it has been discontinued) and turned the blank canvas of my white wall into what was quite frankly an extraordinary experience.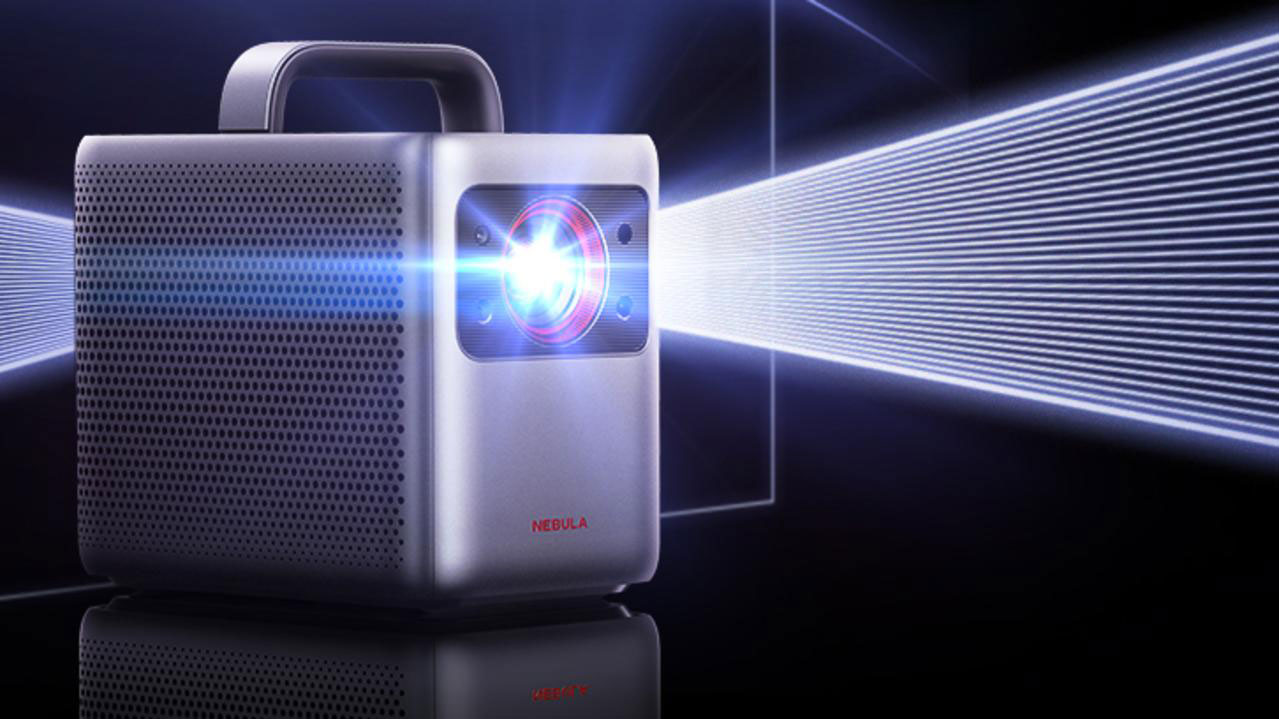 Binge-streaming
You can use your phone to control the settings – it's Chromecast supported – and it also comes with a handy remote control, so take your pick in that regard.
It comes built-in with AndroidTV 10.0, meaning you have access to the most popular streaming platforms, from Netflix, Stan and Disney+ to Twitch and YouTube. In fact you can access 7000 mainstream apps on the device.
But there are three main points that put this portable projector into the absolute top tier.
Portability
The Cosmos Laser 4K projector is remarkably compact and lightweight, making it extremely portable. (You can definitely carry it with one hand.) There's a large handle on the top, making it super easy to bring from room to room or even to a mate's place, allowing you to turn any setting into a theatre, as long as there's a power point. Anker says its 545 Portable Power Station will soon be released, which will unleash the ability to take the projector virtually anywhere.
Stunning technology
The projector is powered by lasers (yes lasers!) allowing you to stream in 4K with 2400 ISO lumens (the brightness/illuminance units used in the projector industry). This puts it on the high-end for home theatre projectors.
The lights dim automatically if the sensors underneath the projector sense someone walking in front, to help protect people's eye health.
It's hotly packed under the hood with a Cortex-A55 Quad-Core CPU, 2GB of DDR RAM plus 16GB of eMMC storage.
The speaker system is 2x 10W and 2x 5W Dolby Audio with the revolutionary AiFi technology which can create a "true 3D soundscape".
The hardware allows for an excellent connection to your other devices, with a dual frequency 2.4/5 GHz Wi-Fi connection and Bluetooth 5.0 built-in. There's also USB, HDMI and AUX slots, so you can connect to virtually anything.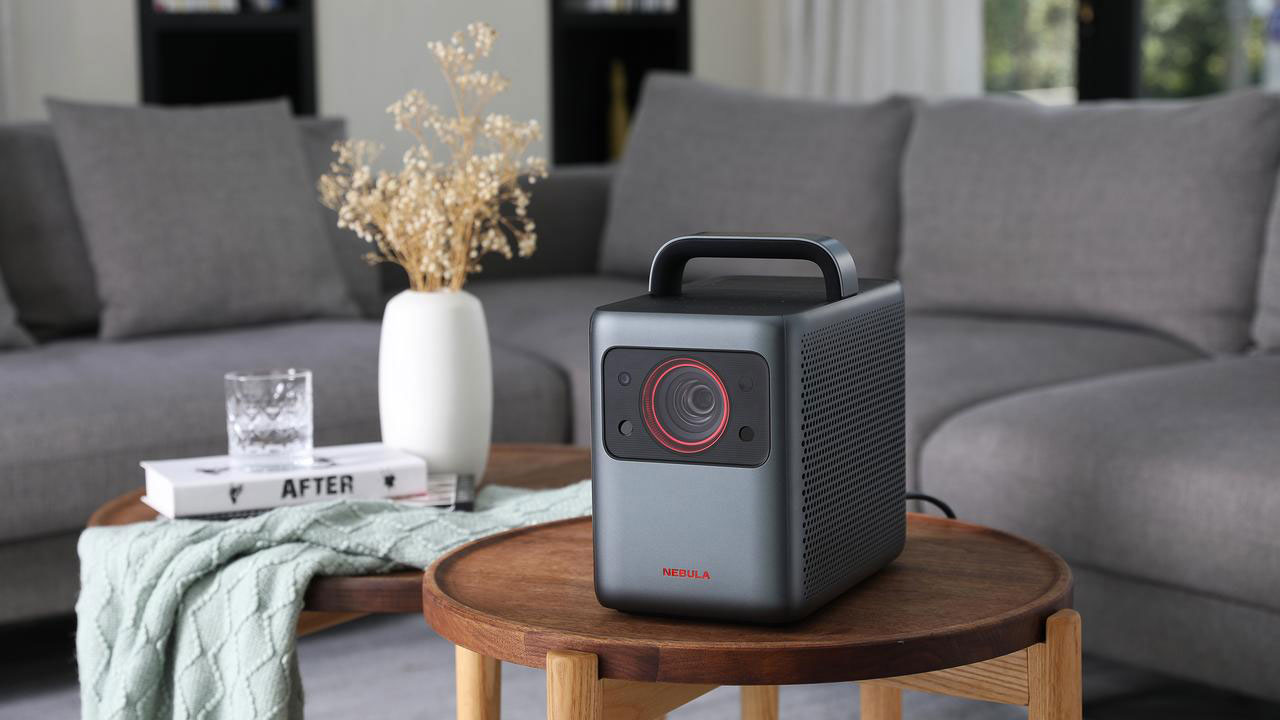 The cinematic experience
It truly is like being at the cinema: You can turn your wall into a whopping 150" screen that's simply mind-blowing.
And the projector is so powerful you can watch it at any time of day.
It also has IEA Technology, meaning the projector can recognise your environment and creates a theatre anywhere in seconds.
I tried it out with one of the absolute classics at our house – Harry Potter.
The Cosmos Laser 4K received a very audible "wow" from my wife, and my children seemed even more excited by the "You're a wizard Harry" line than usual.
When they went to bed I streamed the latest top-level League of Legends matches on Twitch and was spellbound. Streaming it on my wall was so much more of a vibrant experience than watching it on my phone.
I can understand why Linus Sebastian from tech channel ShortCircuit titled his review, "I'm STEALING this!"
The Cosmos Laser 4K is not cheap, though, priced at $4295. But if you can't afford the price tag, there is another option to experience the projector if you live in Sydney.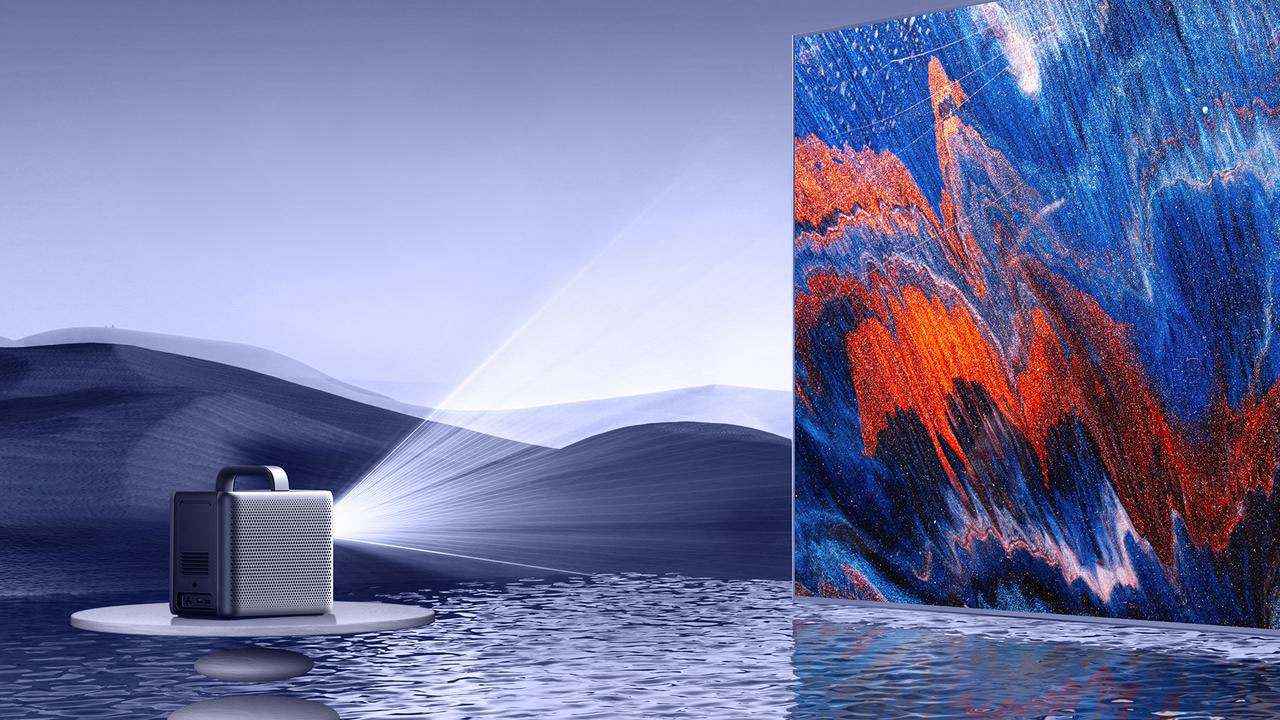 Streaming cinema has arrived in Sydney
Normally with my reviews I get to check out a cool product and tell you all about it.
But this time you get the chance to try it yourself.
The first of its kind Nebula Streaming Cinema is now open for bookings in Darlinghurst, Sydney, and there's a chance the cinemas could be rolled out in other places across the country.
Think recliner chairs, surround sound, unlimited popcorn, drinks and snacks and an on-demand waiter service to boot.
Inside the four-seater cinema, guests are treated to a truly immersive viewing experience. And the best part? It's free!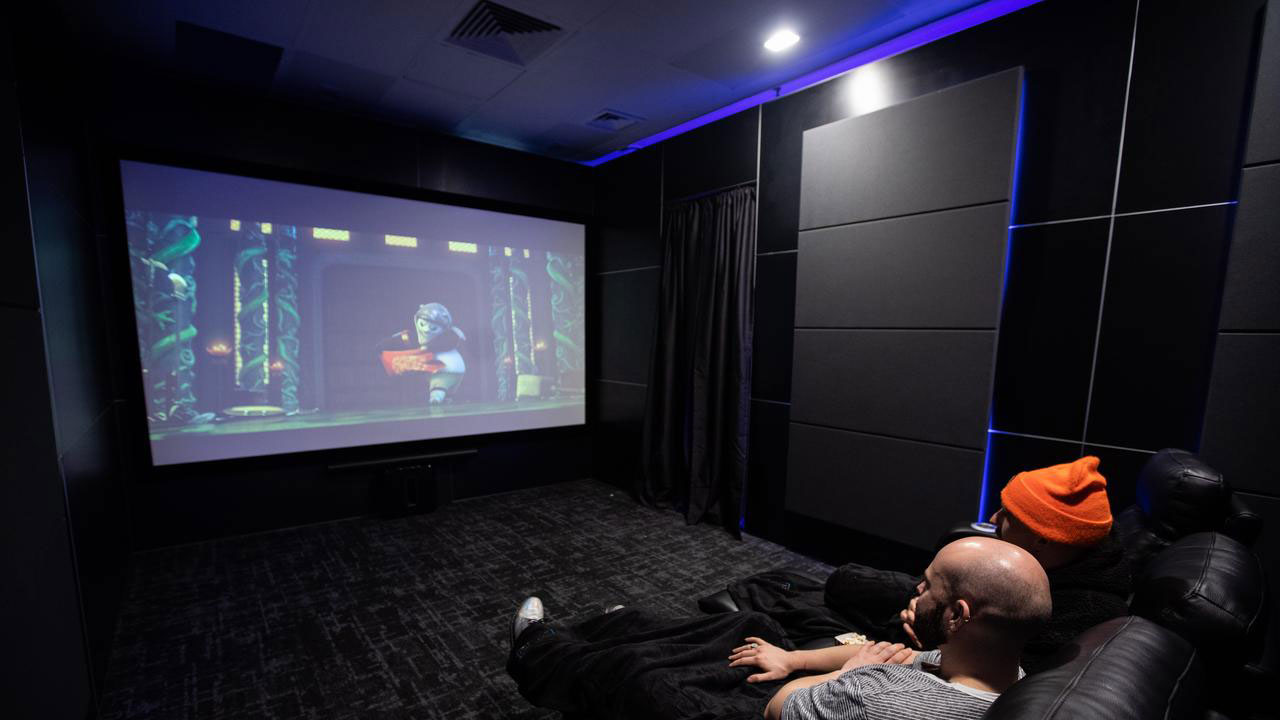 The sessions started in July and will run until August 14, 2022.
To book a free two-hour streaming session for you and up to three others, visit www.nebulastreamingcinema.com.
The unique cinema experience has already sent Sydney into a streaming frenzy," Nebula head of sales and operations ANZ Gaspar Xie said.
"Demand was so great that we had to create a waitlist which now sits at over 1000 people.
"The sheer volume of public inquiries has forced us to create additional sessions during the week.
"To be able to meet the skyrocketing public demand, we are discussing plans to extend the duration of the 4K Laser streaming cinema in Sydney and maybe even open up in other cities."