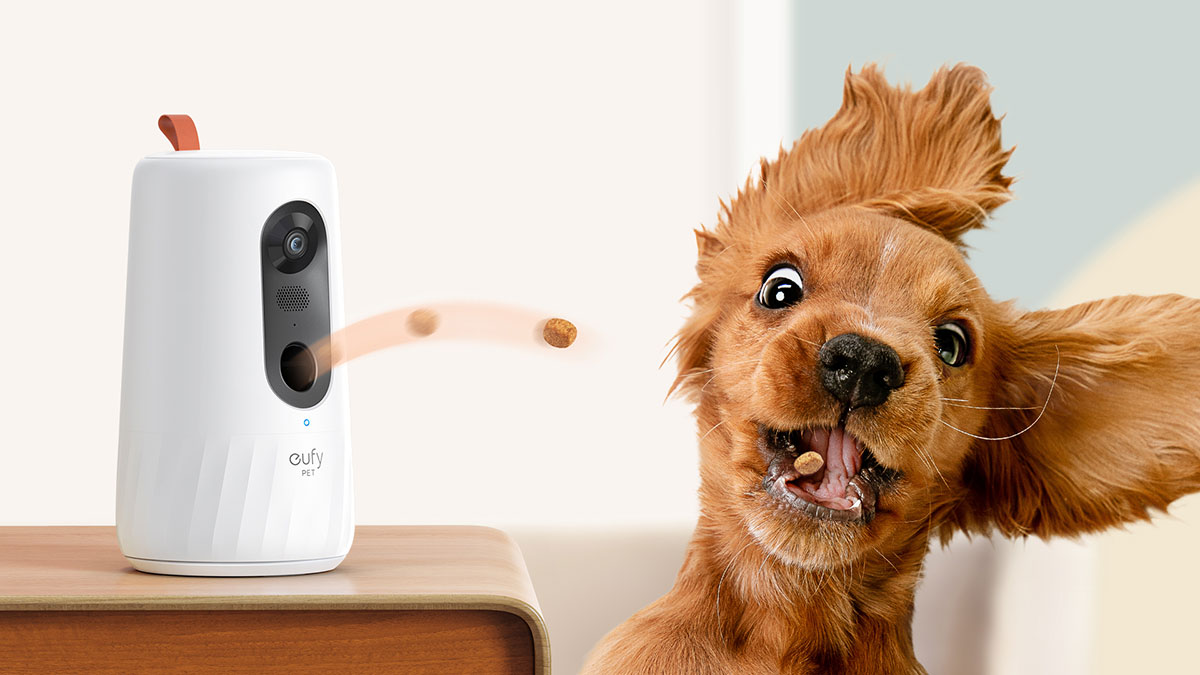 eufy, the smart appliances and home security brand manufactured by Anker Innovations and distributed exclusively in Australia & New Zealand by Directed Electronics, today announced the launch of the eufyPet Dog Camera, a full HD camera with a built-in speaker and dog treat dispenser. It will be available for purchase from JB Hi-Fi, The Good Guys and Bunnings, for $499.
Puparazzi check-ins
The eufyPet Dog Camera features a 1080p camera on a base with a 2700 rotation, allowing pet owners to witness every adorable detail - even while out of the house. It also has an on-device AI Detection & Auto-Tracking function which sends out notifications to users whenever their pups bark, lick their paws, or even when they've gone potty. Owners can record their precious pups in the eufyPet Dog Camera's 16GB of local storage - ensuring their pets' journey to stardom.
Additionally, the camera packs a 2.5x zoom lens as well as four infrared sensors that provide crisp, bright images, even at night.
Bone appetite!
The smart treat dispenser on the eufyPet Dog Camera is the purr-fect way to keep pets entertained, even while on-the-go. The dispenser can be set on the eufyPet app to shoot treats at three different distances (near, middle and far). This, together with a 2700 rotation, allows free treat-tossing to basically anywhere in the room. Users can also talk (and give a round of ap-paws for catching treats) to their pet pals via the built-in speaker.
The treat dispenser features an anti-clog design that provides wider treat compatibility and reduces treats getting stuck. It's also removable and washable to ensure the container stays clean and healthy.