Description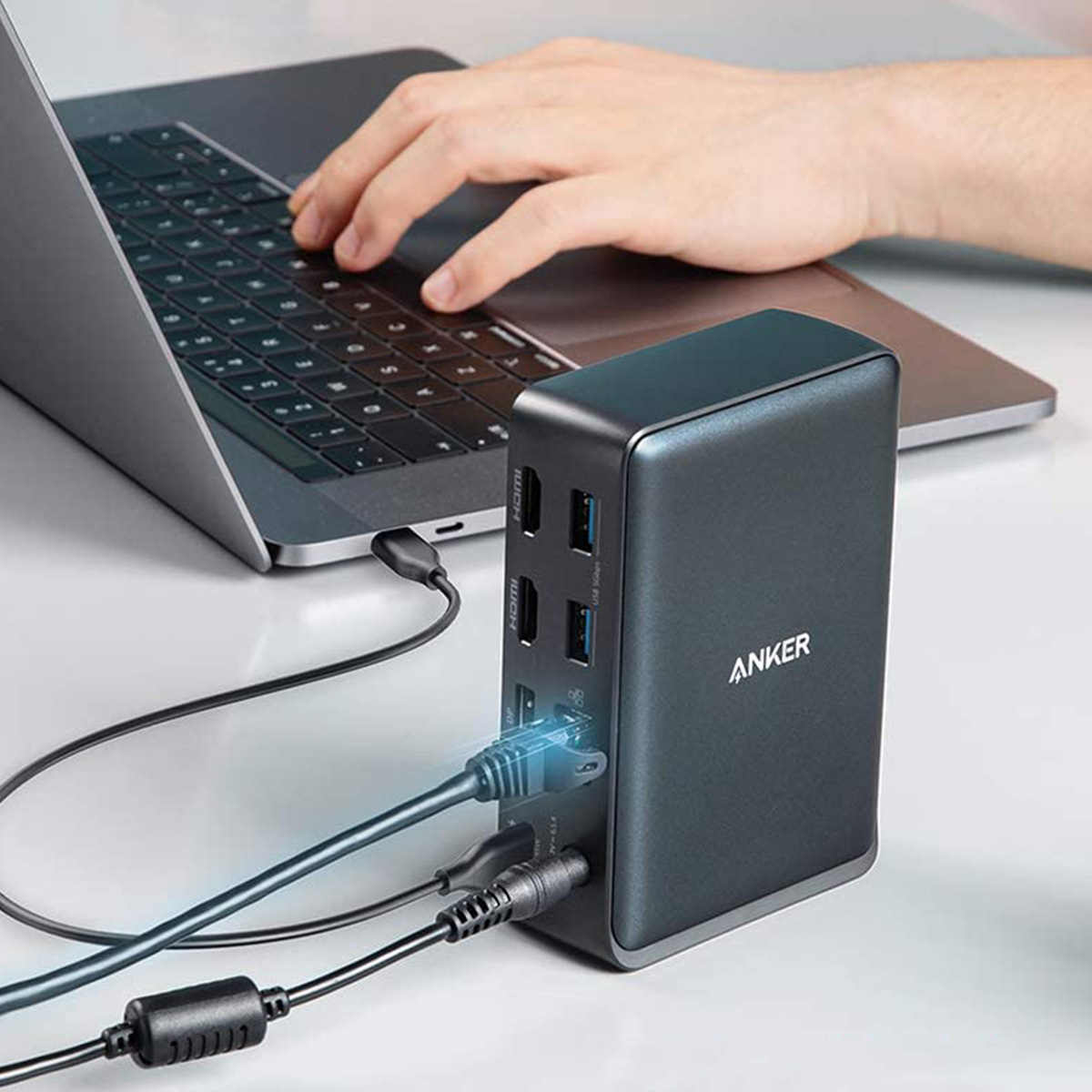 Massive Expansion
With a total of 13 ports, you now have the ability to accomplish anything with your computer or laptop. From high-speed charging to high-definition media display, ultra-fast data transfer to crystal clear audio output—PowerExpand can do it all.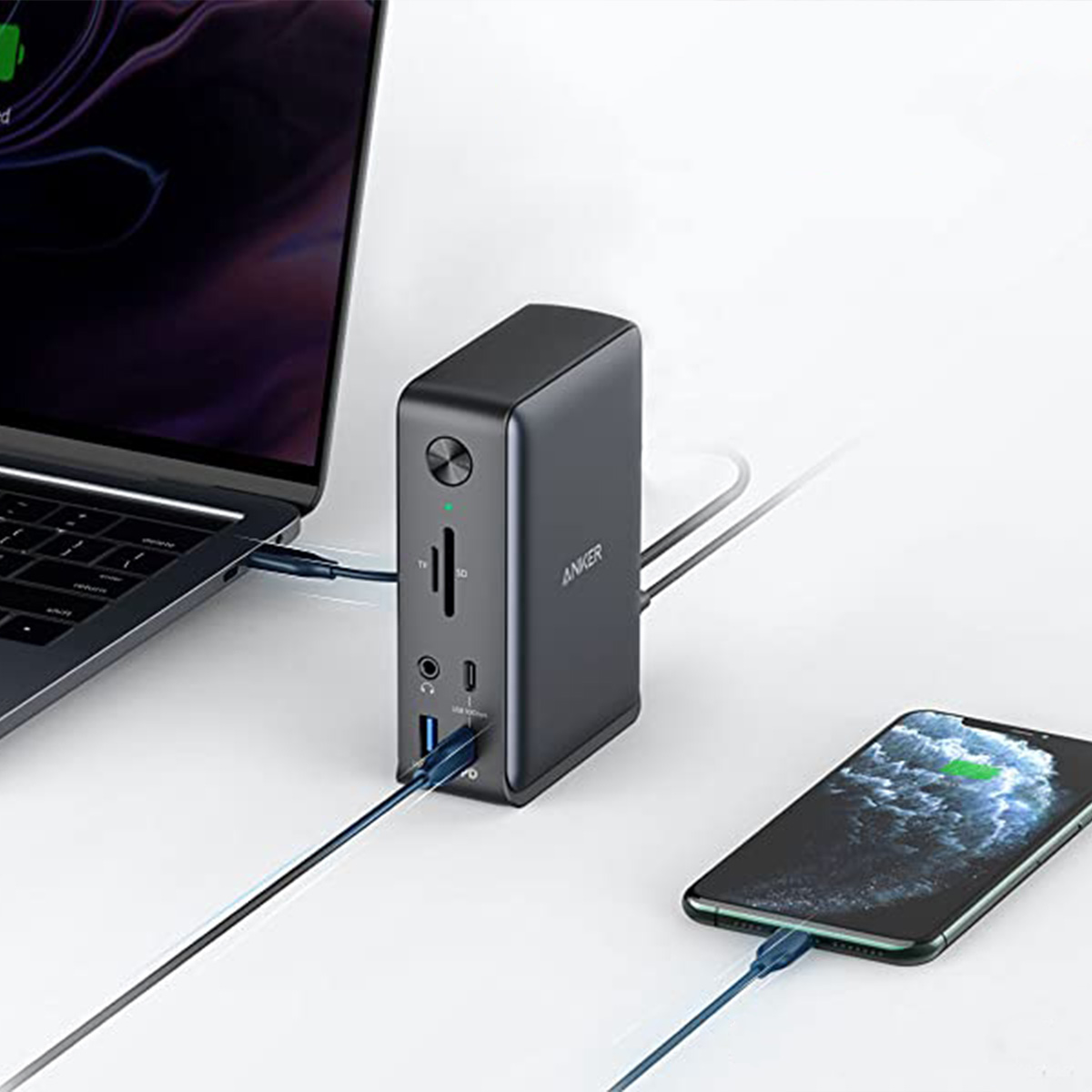 Powerful Charging
Connect the included power adapter to provide up to 85W pass-through charging for your laptop—all while retaining full functionality of the dock's other ports.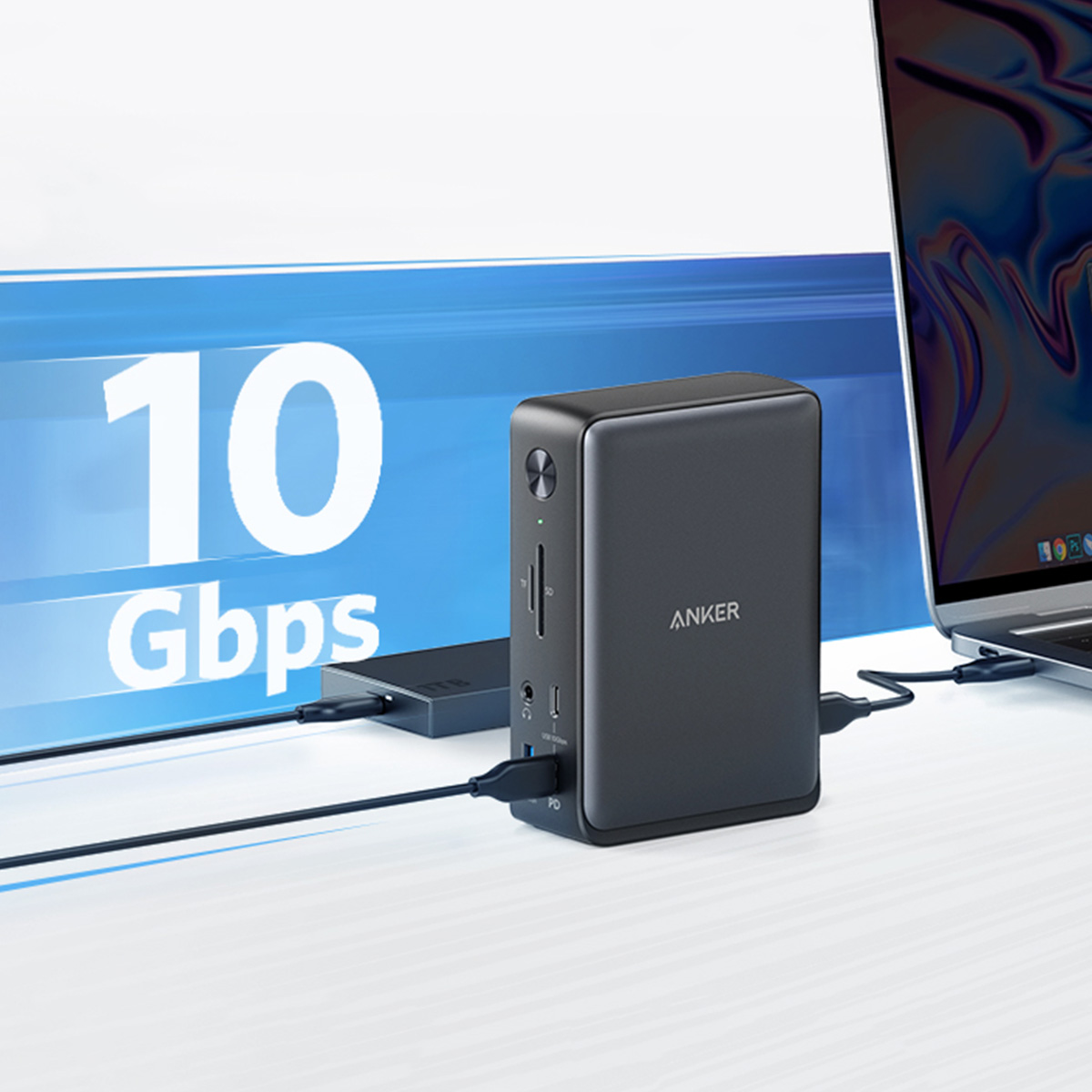 Transfer Files in Seconds
Transfer movies, photos, and music at speeds up to 10 Gbps via the USB-C ports, or up to 5 Gbps via 3 USB-A ports. SD and microSD card slots support virtually all SD card formats for seamless access to photos and other media files.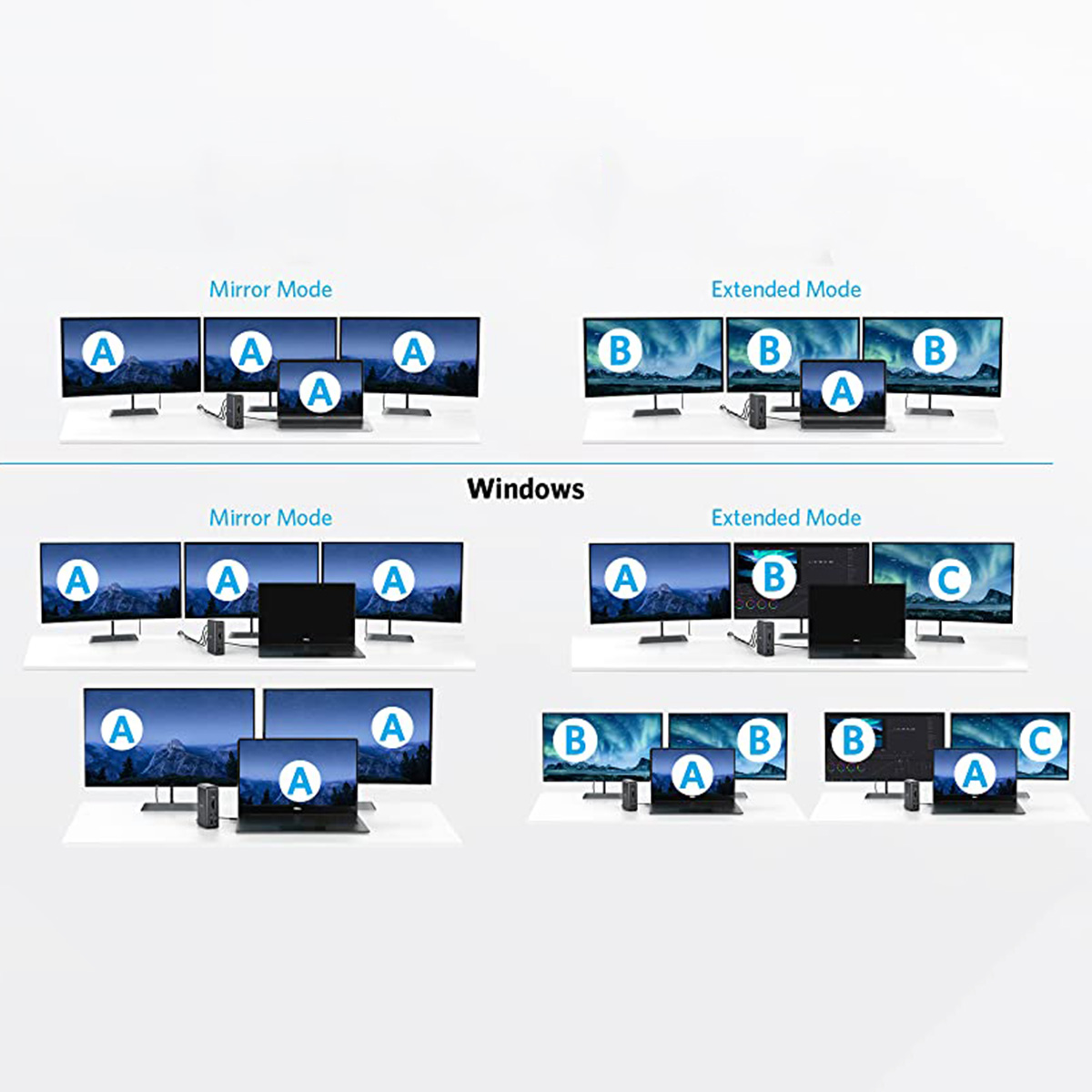 Multiple Display Modes
macOS only supports Single-Stream Transport (SST) and doesn't support Multi-Stream Transport (MST)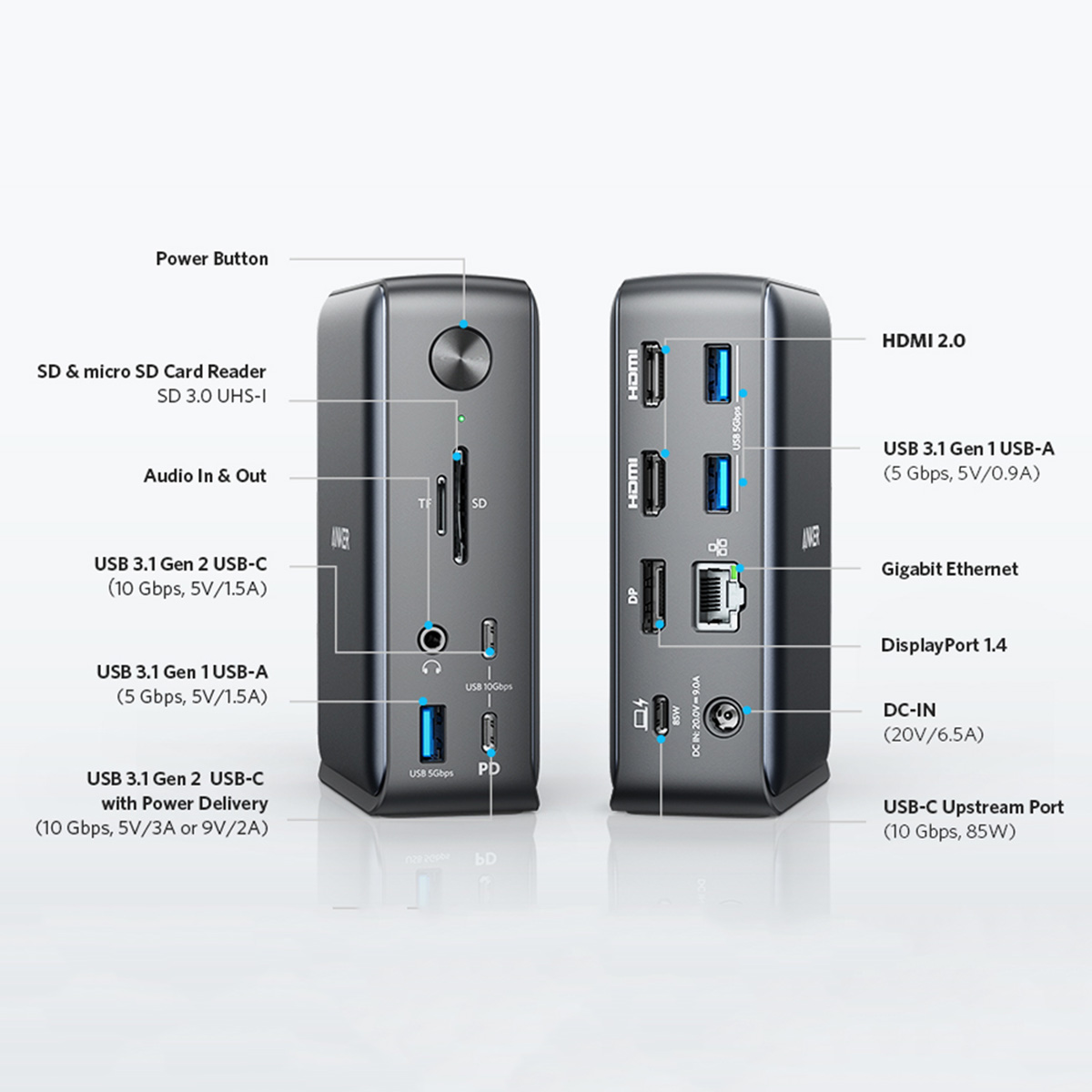 Triple-Monitor Display
Compatible with a wide range of USB-C laptops and tablets including MacBook Pro, MacBook Air, Dell XPS 13, and iPad Pro.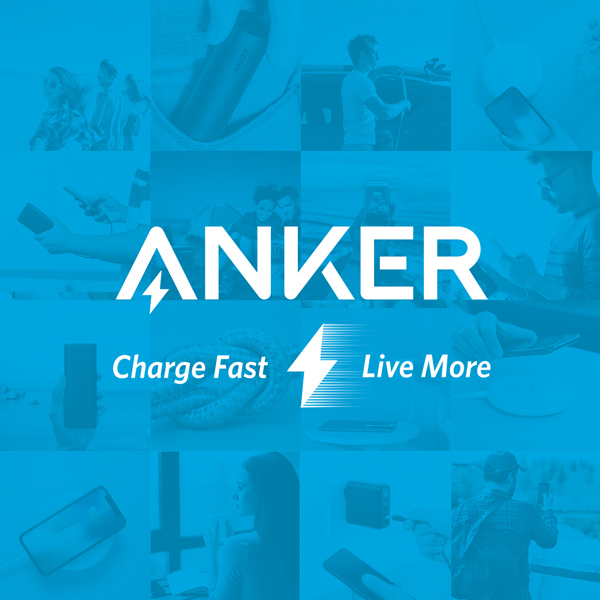 The Anker Advantage
Join our family of over 50 million happy users, and change the way you charge.